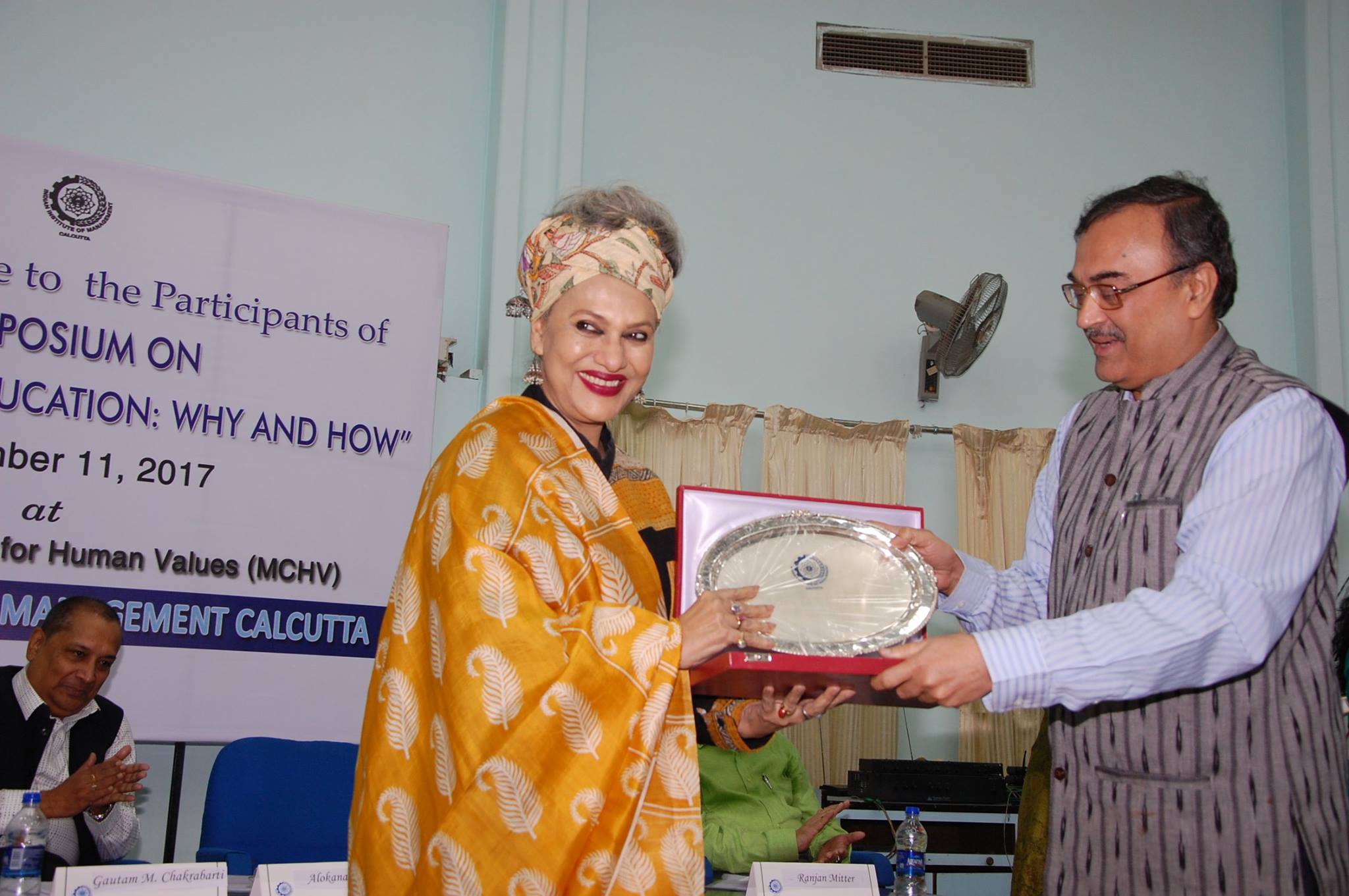 At first glance, you would mistake his 6-feet-1-inch frame to be that of a filmstar. On closer look, you would still wonder if the long dishevelled hair and unkempt beard belonged to a Left-leaning journalist or an academician. "This is my look for Srijit Mukjherjee's next film, the shooting of which begins from December 15," smiles Nigel Akkara.
The smile hides the years of despair that Akkara spent in prison after being charged with 17 crimes ranging from kidnapping and extortion to murder. Arrested in December 2000, he spent nine years in the Presidency Correctional Home at Alipore before being acquitted of all the charges by the Kolkata High Court for lack of evidence in 2009. "I have no one to blame. I cannot and will not hide my past," he philosophises, his fluent English, a deep baritone and the easy good looks quite a contrast to the murky days of the past.
Born in a middle-income Christian family in Kolkata in 1978, Akkara's initiation into the world of crime came the age of 15. It happened at a barber's shop, where he regularly went for a shave. That day he got into a fight, and at the end of the incident, a person lay dead. Then while still in school, he got sucked deeper and deeper into the world of crime. He quickly became a part of four different gangs involved in kidnapping, extortion and contract killing. At one point, he was even commanding an army of 30-40 delinquents.
Life as a youngster was tough enough, but life out of jail had its own problems. "Getting a job was the most difficult bit," he says. A former student of St Xavier's, Kolkata, and a postgraduate in human rights, Akkara had applied to as many as seven organisations for a job. But every time he revealed details of his past, he was immediately rejected by them. His plight made him wonder about the fate of others who had been similarly released from prison. It was then that he decided to start his own business aimed at rehabilitating newly freed prisoners. Thus was born Kolkata Facilities Management in July 2010.
It was an idea that came to Akkara after another disappointing interview, when he was sitting near the Tea Board of India office in Dalhousie. He chanced to see a man sweeping the area. "This is perhaps the only work that does not require a degree or an interview that questions you on your past," he says. "Our first assignment was given to us by B D Sharma, then the additional director general of police for correctional services. We cleaned his home," reminisces Akkara.
For someone who has spent time in jail, the greatest obstacle in leading a reformed life comes in the form of the stigma that a prison brings, even if there is no conviction. Recent reports suggest that two-thirds of prison inmates in India – that's around 280,000 – are undertrials, and almost half of them are below the age of 30. "There is a need to provide economic and social support to ex-prisoners," says Rohit Varman, chairperson, Fellow Programme and Research, Indian Institute of Management Calcutta, who recently did a case study on Kolkata Facilities Management. Varman cites Victor Frankl who, in his influential work Man's Search for Meaning, described a sense of depersonalisation among survivors of Nazi concentration camps. A similar sense, he says, is commonly associated with prisoners after their release as they experience a lack of control, loss of self, and the world appears almost like a dream.
The Kolkata Facilities Management employs ex-prisoners to work as security guards and to provide cleaning and maintenance services. Santosh Chaurasia, who was Akkara's fellow ward mate at Alipore, and is now working in the firm, says, "He isn't a strict boss. He is just particular about work." Mohammed Ramjani is another. He is happy working as a security guard, a job he got with the help of the Kolkata Facilities Management. "Kaam karna accha lagta hain. Pehle din se bahut man lagake kaam kar raha hoon yahan (I like working here and have worked with sincerity from day one)," says Ramjani. Akkara, whom he calls Sir, interrupts him quickly to add, "Ramjani received an award from Anjali Jewellers after he prevented a robbery there."
Akkara has also helped ex-prisoners set up their own enterprises. In fact, he provided the initial funding to set up the business of one of them. "That person now works with us as well to repay the loan," he says. If acquiring a job is such an uphill task for a prisoner once out of jail, then the difficulties of setting up a business of their own, which involves a lot of paper work and tedious background search of the applicant by financial institutes, must be daunting, I wonder. "The funding for the Kolkata Facilities Management wasn't a problem because my family arranged it. But I do plan to set up a manufacturing unit for which I would need a loan. How that is to be arranged is a worry. I haven't really thought about it," says Akkara.
"Their stigmatised pasts ensure that no formal lending institution within the country would give them loans," explains Varman. But the problem would go beyond that. Usually customers, he points out, would not be willing to engage with such "stigmatised" entities. "In this neo-liberal world of markets, it becomes a serious handicap. It can result in recidivism," he says.
Society, according to Akkara, has become sensitive towards former prisoners. His acting career has given him greater visibility, which has further given him more acceptability in society. Determination, he says, always pays off. His mother had been insistent that he make a fresh start in a different city. "But I had been very clear. If I have done wrong in Kolkata, I would rectify myself here itself. A different city would mean being an escapist. And I never wanted to run away from rectification," he smiles.
His portrayal of the dacoit-sage Valmiki in the play, Valmiki Pratibha, won him a lot of applause, kick-starting his acting stint. A lot of people got to know about him and his transformation. Akkara's big break came when he got the chance to play the lead role opposite Rituparna Sengupta in Muktodhara, a 2012 hit film about prison reformation. The biggest thing he got from acting in the movie was acceptance and recognition as a new person, he says.
The judicial system of the country has been vehemently attacked by activists at various points in time for being insistent on punishing rather than reforming wrong-doers. "We have to create a world in which we don't let ex-convicts slide back into the world of crime; a world in which we allow people who have made mistakes in the past to reform; a world in which we, as a society, compensate for our institutional excesses and failures that can lead to horribly unjust and unfair outcomes," says Varman. "And our correctional facilities and rehabilitation programmes should allow these outcomes instead of merely punishing people."
Akkara says it is good that in West Bengal, jails have been turned into correctional homes, which do a better job of reformation of prisoners. But many, for instance those in Kerala, are still prisons. Creative arts, like dance, are employed to tap the raw energy of the prisoners and turn it into something fruitful. The play Valmiki Pratibha with renowned dancer Alokananda Roy, an initiative by the Presidency Correctional Home, "changed me completely as an individual," says Akkara.
For every Akkara that gets a chance to lead life afresh and help others too, there are thousands who slide back into the murky world of crime, either because of lack of opportunities to lead a better life, or because punishment never could effectively reform them. But Akkara is the proof that real reform takes place when society abandons the labels it attaches to people who have had a brush with the law. Akkara's case also makes it worth pondering if overhauling the archaic practices of punishment and embracing a more reforms-driven system is the way forward.
Source: IIMCalcutta
Subscribe To My Newsletter
BE NOTIFIED ABOUT THE LATEST NEWS AND EVENTS
Get notified anywhere, anytime.