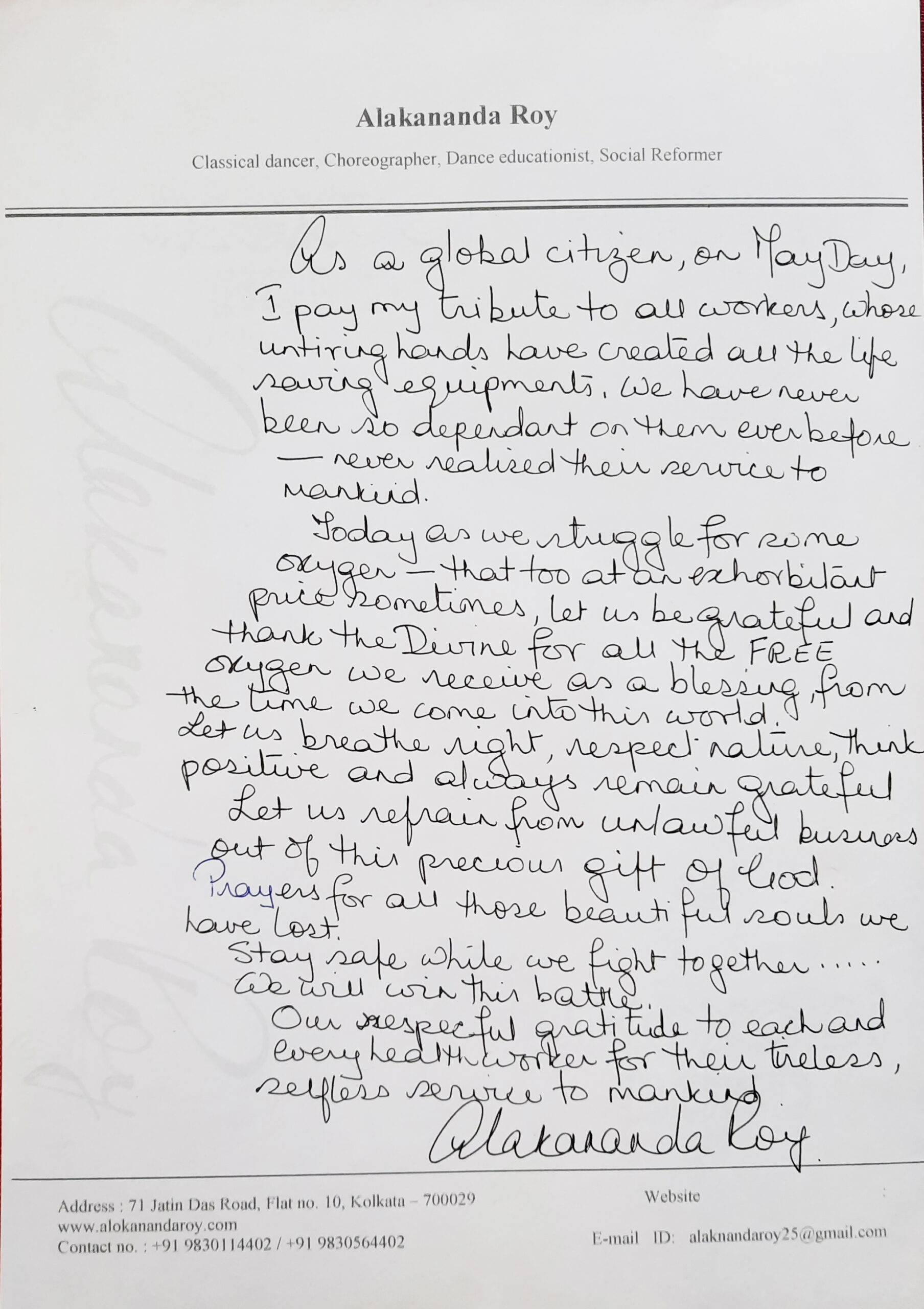 As a Global Citizen, on May Day, I pay my tribute to all workers, whose untiring hands have created all the life-saving equipment, we have never been so dependant on them ever before – Never realized their service to mankind.

Today as we struggle for Oxygen – that too at an exorbitant price sometimes, let us be grateful and thank the Divine for all the FREE Oxygen we receive as a blessing from the time we come into this world.

Let us breathe right, respect nature, think positively, and always remain grateful.

Let us refrain from unlawful busses out of this precious gift of God.

Prayers for all those beautiful souls we have lost.

Stay safe while we fight together…… We will win this battle.

Out respectful gratitude to each and every health worker for their tireless, selfless service to mankind.
– by Alokananda Roy
Subscribe To My Newsletter
BE NOTIFIED ABOUT THE LATEST NEWS AND EVENTS
Get notified anywhere, anytime.