India chapter
by Urmimala Sarkar
Secretary, Dance Alliance – India
Your Content Goes Here[This report was compiled with input from Sunil Kothari, Vice President, Dance Alliance – India, Suman Sarawgi, Secretary, West Bengal state chapter and Veena Murthy Vijay, President, Karnataka state chapter.]
This year India celebrates the 150th birthday of Nobel Laureate Rabindra Nath Tagore, our national poet. The Government of India's Ministry of Culture celebrated it in a grand manner, both in India and in Bangladesh. In India the celebration was inaugurated by the Prime Minister. Sangeet Natak Akademi mounted a tenday long festival of dance, drama and music dwelling upon the immortal compositions, poems, dance-dramas, and paintings of the famous Nobel Laureate. Films based on Tagore's novels and directed by Satyajit Ray, the legendary director, were screened.
The 'Tagoremania' was celebrated all over Delhi and the response from the people was stupendous. Incidentally, both the national anthems of Bangladesh and India were written by this great man. The President of Dance Alliance – India, Dr Smt Kapila Vatsyayan, was felicitated by Dance Alliance – India for receiving the civil honour of Padma Vibhushan from the President of
India. Dance Alliance – India also felicitated Smt Shanta Serbjeet Singh, one of the most active members of Dance Alliance, for her election as Vice Chairman of Sangeet Natak Akademi, New Delhi.
The reception brought together many famous persons from the world of performance. Both the occasions saw a huge gathering of eminent persons who all came to be a part of the celebrations. The state chapters from West Bengal and Karnataka have been very active throughout the last six months. Dance Alliance – India is hoping to establish more such active chapters in other states, setting these two chapters' works as the examples.
West Bengal State chapter
World Dance Alliance Kolkata is now formally registered as Dance Alliance Kolkata under the West Bengal society act, which allows the organisation to operate a bank account as well as conferring it legal status. This has required enormous effort and immediate attention from our members, and we are proud to have finally achieved it. Dance Alliance Kolkata now has 24 members and we are hoping to get more by next year. The members have had a very fruitful year, and have been working on several solo and group productions as well as projects.
Ranan has presented Crossings, Equus, Vaichitra and Rangeeniyan, productions which have been shown in several cities like Calcutta, Mumbai, Pune, Chennai, Delhi, Jodhpur and Jamshedpur. One of the major works of Ranan has been to bring together people from various walks of life, especially performers in semi-formal get-togethers, fondly called ADDA in Bengali. The last few ADDA sessions have been with theatre practitioner Sameera Iyengar, vocalist Nageen Tanvir and dancer/ choreographer Anita Ratnam. Ranan has also begun a year-long partnership project with Transport Theatre, London, funded by the British Council's 'Connections Through Culture' programme.
Sapphire Creations continues exploring new dance frontiers. Sapphire's initiative to promote and showcase new artistes and performers continued in the form of the Quarterly Arts Series blessed by corporate giant Patton this year. 29 March saw the
debut of three new dancers from Sapphire, in an energetic trio called Aspiration. Plans were also laid for a unique dance space in Bangalore that would connect the two cities through Sapphire performances and residencies.
Kolkata Sanved has always been one of the most active member organisations of Dance Alliance Kolkata, taking the initiative for organising several of its past meetings, performances, network workshops, seminars, and performance events. As the director of the organisation and an important member of the Alliance, Sohini Chakraborty is happy to share their success in using dance and movement to heal, empower and rehabilitate survivors of trafficking and violence. This year Sohini Chakraborty received the prestigious DVF Award 2011.
The award ceremony took place at the United Nations, New York, on 11 March 2011 at the 'Women in the World' Summit. The DVF Awards were created by Diane von Furstenberg and the Dillervon Furstenberg Family Foundation to recognize and support women who are using their resources, commitment and visibility to transform the lives of other women. These are women who have had the courage to fight, the power to survive and the leadership to inspire. Sadler's Wells, London, invited Sohini Chakraborty to speak at their International Seminar "Changing Young Lives Through Dance" on 24 March 2011. The other two speakers were David Alan Harris from Global Wellbeing, USA, and Hannah Stevens from Epic Arts, Cambodia.
Secretary of Dance Alliance Suman Sarawgi took the initiative to start a new studio, Sparsh, and, together with the members, has been conducting regular classes for different age groups. Classes are offered in Indian classical, Western classical and contemporary dance. The space is also used to organize workshops.
Touch World, a non-profit organisation headed by Alokananda Roy (President, West Bengal state chapter), works towards reform and rehabilitation of prisoners and their families and aims to rehabilitate boys and girls on and after their release to help them live a life with dignity. At the same time, Alokananda decided that she had to do something for the innocent little children languishing in jail along with their parents, for no fault of their own. She has been working with some of these children, as well as children of prisoners living outside jail without a guardian. Thus the project Heartprint began, where these children can get quality education, enjoy proper living conditions, and live a life like any other child of this society. Alokananda Roy's work in using dance for prisoner rehabilitation has set an example of the use of dance as a tool for well-being.
Karnataka State chapter
World Dance Alliance – Karnataka has been actively involved in conducting various events for the promotion of dance. Workshops The five-day Sereikalla Chhau dance workshop was conducted by Gopal Prasad Dubey at Ananya Auditorium. Many dancers attended and enjoyed the session. It was a beautiful insight for the participants and the audience into the Chhau art form.
An intensive five-day dance workshop on Bharatanatyam was conducted by veteran Guru C. V. Chandrashekar. This was attended by around eighty professional dancers of Bangalore.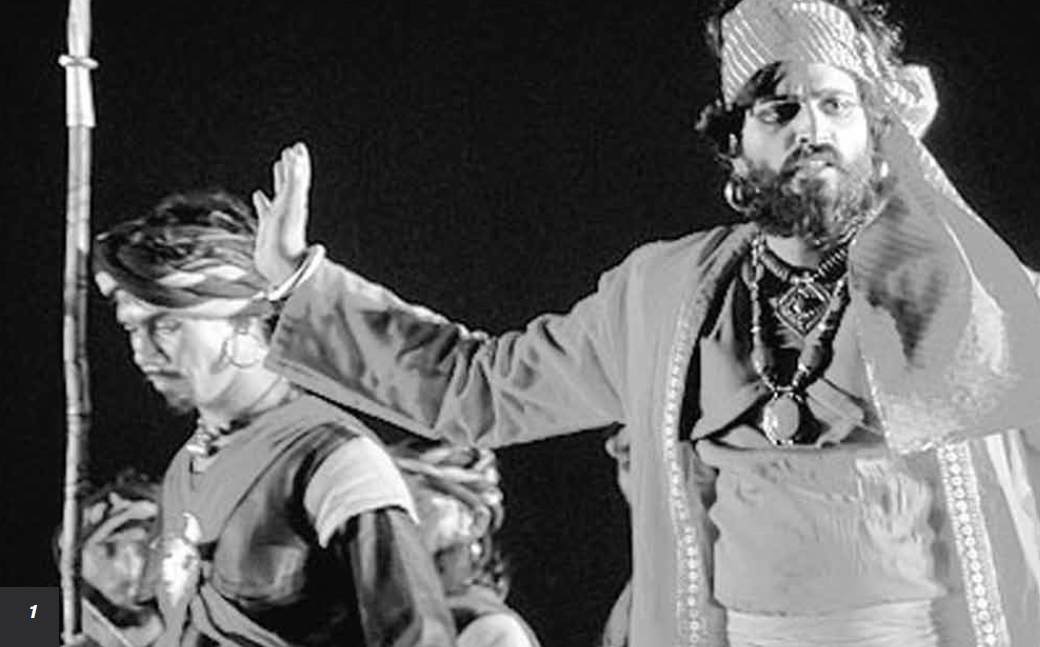 1] Balmiki Pratibha, a dance-drama written by Rabindranath Tagore, performed by prison inmates of Presidency Jail, Kolkata.
Photo: Alokananda Roy
2] Felicitation of Mrs Shanta Serbjeet Singh on the occasion of her election as Vice Chairman of Sangeet Natak Akademi, New Delhi.
Photo: Ashwini Chopra
3] Felicitation of Dr Kapila Vatsyayan for receiving the civil honour of Padma Vibhushan from the President of India.
Photo: Ashwini Chopra
4] Alokananda Roy with her team of performers from Presidency Jail, Kolkata
Download Asia-Pacific Channel June Edition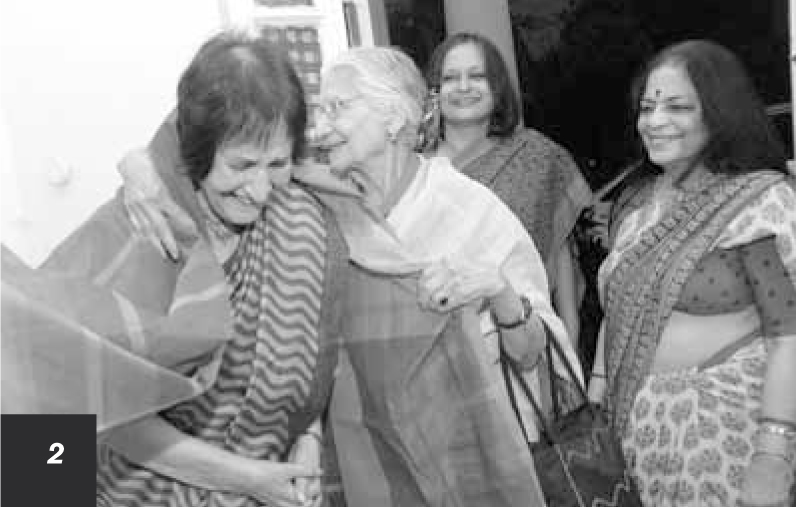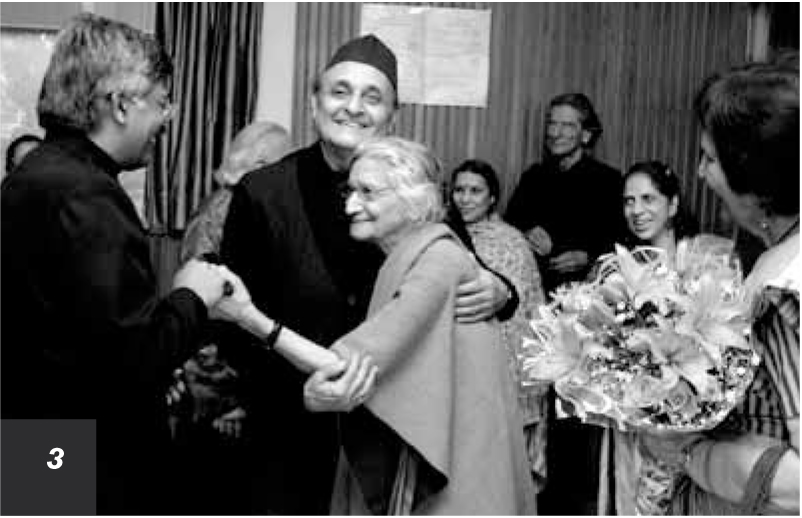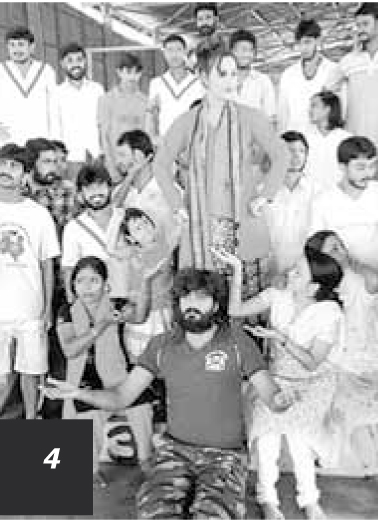 Subscribe To My Newsletter
BE NOTIFIED ABOUT THE LATEST NEWS AND EVENTS
Get notified anywhere, anytime.