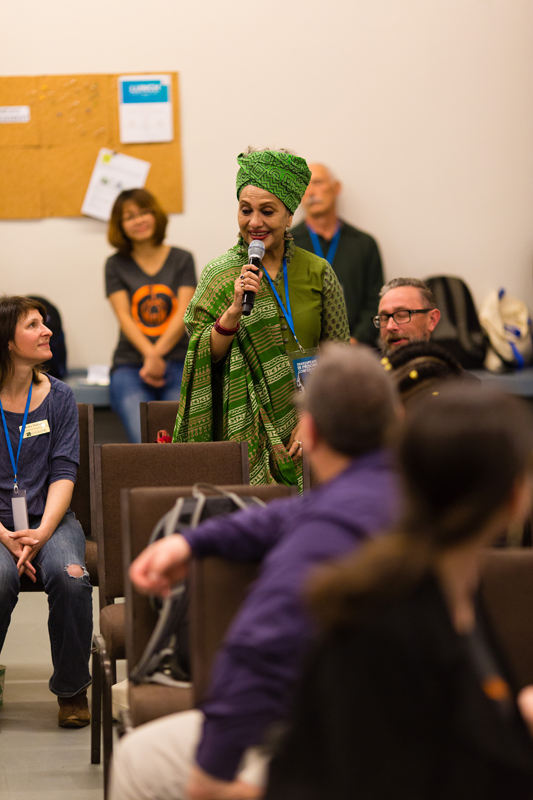 A rare experience……. when I was invited by Curt L. Tofteland( Founder of Shakespeare Behind Bars), to the Third International Shakespeare in Prison Conference, at the Old Globe in San Diego, California, March 23rd-25th, 2018. An important gathering of prison arts practitioners, released prisoners, filmmakers, documentarians, solo performers, authors, researchers, correction officials, and government officials from around the world.
It was a 3 day, all-day conference from breakfast till dinner. The venue was an artists' paradise, quaint and breathtakingly beautiful.
The speakers were from different parts of the world, like Australia, UK, Lebanon, Serbia, Alaska, to name a few. I was fortunate to be invited to represent India – a proud privilege and an honor. I learnt so much, shared so much. Being there gave me an opportunity to show the documentary, Love Therapy in My Second Home was screened and I had the opportunity to share my unique experience in an interactive session, moderated by Mr. Tofteland. I was greeted with a standing ovation, which was not only attributed to me, but to my children behind bars, who responded to my love and made this possible.
There was a session with released prisoners, which was so inspiring. All of them are excellent speakers and now well settled, some of them are award winning theater personalities in the U.S.
Once again I felt extremely proud that we are the only country, maybe the only state, where inmates travel all over the country to perform.
But the most endearing part was that I became 'Mamma Roy' to all the participants. Many more children added to my family……. now international.
Thank you Curt for giving me the opportunity to share my journey with like-minded people from across the world. Deeply touched by your and Michelle's love. I have so much respect for the wonderful work you do, which has touched so many lives.
Subscribe To My Newsletter
BE NOTIFIED ABOUT THE LATEST NEWS AND EVENTS
Get notified anywhere, anytime.