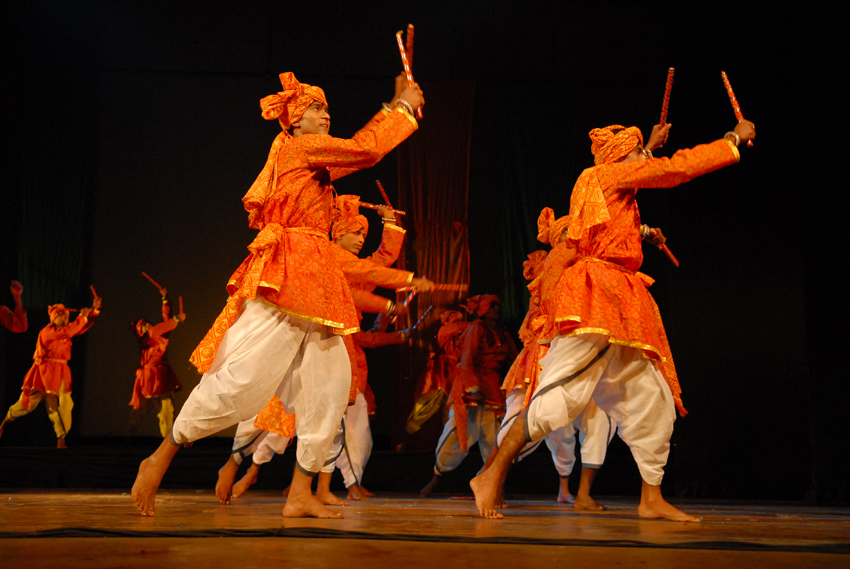 Brotherhood Beyond Boundaries :
A Dance Production by Ms Alokonanda Roy
A six month long workshop for the inmates was undertaken at Presidency Correctional Home under the direction of eminent danseuse Ms Alokonanda Roy since April, 2007.
A dance production entitled 'Brotherhood Beyond Boundaries' has been created by her with participation of male and female inmates using various martial and folk dance forms of India. Around 60 inmates from different correctional homes of the State took part in the workshop.
A stage performance of the dance programme was held on December 13, 2007 at Rabindra Sadan, Kolkata as part of Uday Shankar Dance Festival'07.
Valmiki Pratibha : Dance Drama
The 'Culture Therapy' programme has resulted in remarkable changes in the lives of the prisoners. We noticed that it has led them on a journey from the pit of darkness and ignorance to the pinnacle of light and knowledge.
The phenomenal success of 'Brotherhood Beyond Boundaries' encouraged us to come up with another dance recital by the prisoners. While scouting for a theme for this programme we thought it proper to choose something that would in someway reflect this journey from darkness to light, from ignorance to knowledge.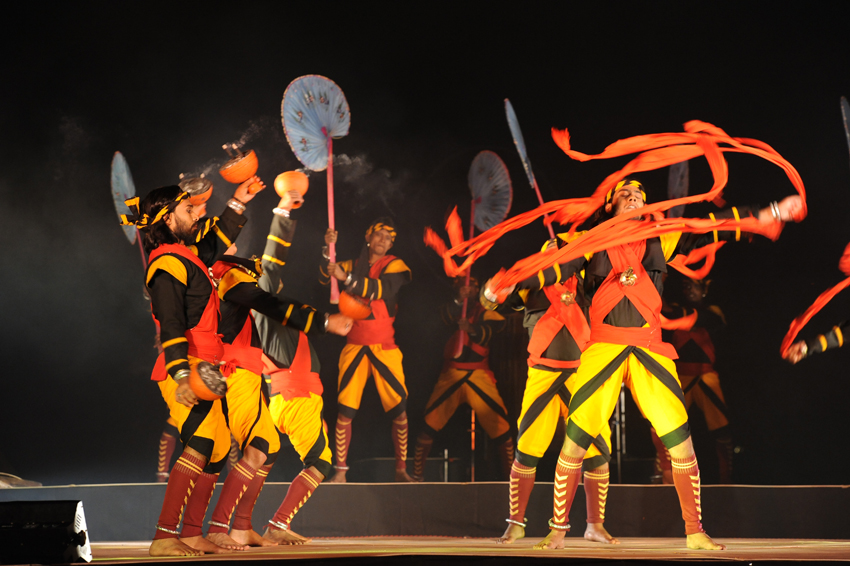 And perhaps no other work of literature more appropriately reflected this journey than Tagore's musical drama 'Valmiki Pratibha', which traces the transformation of Ratnakar from a dreaded dacoit to a holy sage, Valmiki, the creator of Ramayana. The story of Valmiki symbolizes the propensity for both good and evil in the human psyche and the tremendous ability of the human will to crush the demonic self with penitence. That, in a nutshell is what 'correction' in the correctional homes is really all about. Alokananda Roy also thought of some novel experiments while finalizing the concept. For the first time this classic 'geeti natya' of kabiguru was conceived as 'nritya natya'. The Director also used 'Chhau' dance in the production for the first time ever. The results have been spectacular. The public shows of 'Valmiki Pratibha' are drawing huge crowds at different venues including university and colleges. The unprecedented response to the open air performance of the dance drama at Visva-Bharati, Santiniketan on the eve of Vasantotsava this year, March 10, 2009 has become a talking point all over India and abroad.
Source: WBCorrectionalServices
Subscribe To My Newsletter
BE NOTIFIED ABOUT THE LATEST NEWS AND EVENTS
Get notified anywhere, anytime.